News: Current Development of Django 1.8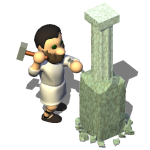 Hi there,
this alpha site of widelands is currently used to test the update process of the website from Django 1.3.7 to Django 1.8 . For this test a new database is used, so most content is missing.
You may guess that an upgrade jumping over several versions in between isn't easy, so you're invited to test this installation. Upload maps, make comments, write in the forum, edit your profile, do whatever... just test.
You will find some Forums where you could make posts. If you find something going wrong please post it in the Website / Django 1.8.
Thanks and happy testing

---
2 comments
Posted by kaputtnik on 2016-06-19, 15:29
Comments on this Post:
Reply to Original:
Log in to post comments!